Independent Learning Courses
These courses are for practitioners, professionals, and those that work with or alongside autistic people in a variety of settings including support services, educational establishments and workplaces.
Who are our training courses for?
Our online training courses are aimed at practitioners, professionals, and those that work with or alongside autistic people in a variety of settings including support services, educational establishments and workplaces. If you are autistic or identify as autistic, you may wish to contact our Autism Advice Line.
Autism is a lifelong, developmental difference in the way a person communicates, interacts and processes information. Every autistic person is different and our training aims to increase understanding of these differences. By doing so we strive to create communities that support autistic people to live happy, healthy and fulfilling lives. 
Our training takes participants through a learning pathway to increase their awareness and understanding of autism. Together, we will explore the most recent theoretical and practice based thinking on autism. We will consider this alongside approaches that enhance the wellbeing and quality of life of autistic people.
All courses are accredited by the CDP Certification Service.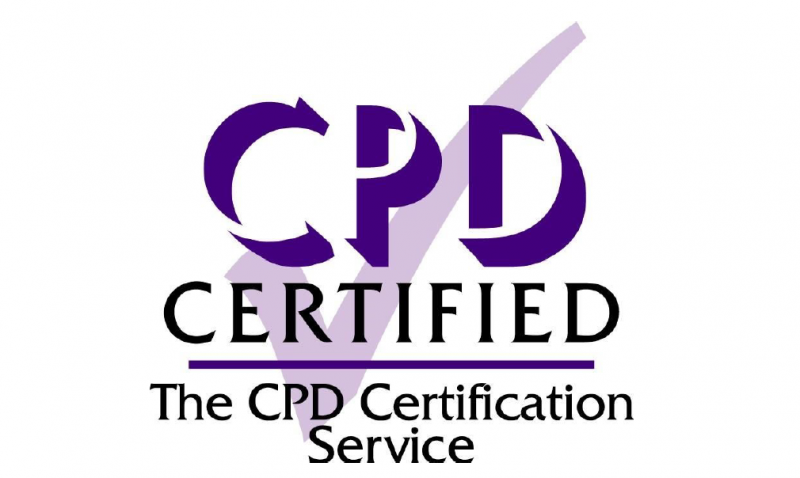 How do our training courses work?
Each course is delivered via an online learning platform. Our blended learning model includes pre-recorded presentations from our Course Facilitators, reflective learning activities and trainer facilitated live virtual classrooms where participants will spend time reflecting on their learning. Our approach to training goes beyond the more traditional online learning models. It enables participants to reflect on their learning and to start to apply it to their current role with the support and guidance from experienced autism practitioners.
Each one of our courses is delivered over a 3 week period and participants must complete the following each week: 
1 x 30 minute self-directed learning session via recorded presentation 

1 x 30 minute reflective learning activity

1 x 1 hour virtual classroom discussion session delivered live

 
Participants must complete all 3 elements in each week to receive the CPD accreditation. The time required to complete a course is around 6 hours.
Please note you must sign up for a course by noon on the Friday before the course begins.
What's the cost?
All courses cost £60 per person per course.
What have participants said about our courses?
No matter how experienced a worker is, it is always good to refresh your thinking so you do not become complacent in the care we provide – this course meets this, it's informative, well-paced and current.
Course Participant
The blended learning approach by Scottish Autism exceeded my expectations, providing a mix of self-paced online activities and facilitated discussions through a platform that was accessible to our staff.  Communication I had with Joanna throughout the development and delivery of the training could not be faulted. The positive communication extended during the delivery of the course, with all involved being extremely helpful and accommodating with the participants, recognising this was, for some, a new way of learning.
Diane Roth, Workforce Development Lead Officer, Fife Council
Frequently Asked Questions
 To learn more about our online training courses please contact us at training@scottishautism.org. 
If you don't see anything in our current training programme to suit your learning needs then please do not hesitate to contact us to discuss your requirements. 
These Terms and Conditions apply to all training that we deliver, whether it is online training, a course that we are delivering at your workplace or bespoke training that you have commissioned Scottish Autism to deliver.
All training that is booked, must be paid for prior to the date of the training to be delivered.
Invoices
1. We can invoice you for payment, in circumstances where the training date is at least 42 days (6 weeks) in advance. You must provide full details of your finance department and a Purchase Order number (where relevant) upon booking, so that an invoice can be sent out promptly.
2. If an invoice is requested, payment terms are 30 days from date of invoice. Full payment must be made at least 7 working days prior to the training date.
Payments
Payments for training booked less than 42 days in advance must be made by one of the following methods:
1. Payment via the training course booking system on the website. 2. We will accept payment by BACS. Please email training@scottishautism.org for more details.
Please note that full payment must be made at least 7 working days prior to the training date.

Cancellations and refunds
1. You have the right to cancel within 14 days from the date the booking was made, or payment received, whichever is the latter. Please communicate your cancellation to us by emailing training@scottishautism.org
1. Any cancellations received 14 working days before the date of the course will receive a full refund. If you have booked your training course within 14 days of the date of the course, you will not be entitled to a full refund.
2. Cancellations received between 7-14 working days, will receive 50% refund.
3. Cancellations received within 7 working days of the date of the course will not be refunded.
4. In the event that we cannot allocate you a place on a training course that we are running, your payment will not be processed, or it will be refunded.

Delegate Rate
The price per delegate for each of our online training courses is specified on our website. Costs for our online training webinars, on-site training and bespoke training will be confirmed with you directly.
Course Date Transfer
Scottish Autism reserves the right to alter, or cancel, a training course due to circumstances outside of our control (e.g. adverse weather conditions, illness/unexpected unavailability of a trainer, lack of internet connection for virtual training). Every effort will be made to give as much notice as we can, although this may not always be possible in some circumstances. Should an event of this nature happen, we will endeavour to reschedule your course as soon as possible. In these circumstances, if you are not able to attend the rescheduled date, or another suitable date, we will offer a full refund.
Data protection
Scottish Autism is committed to preserving your privacy and safeguarding your personal data. This policy will help you understand what information we collect from you, how we use it and your rights and choices in managing your data. Find out more here!