Scottish Autism Superstars
You can make a huge difference!
Here are our superstar supporters who have all made a fantastic effort to raise funds to help us continue reaching and supporting more autistic people and their loved ones in Scotland.
We would love you to share your photograph of you fundraising for us! To be featured on this page and on our social media channels, please send us your photo by emailing fundraising@scottishautism.org!
A huge well done and thank you to superstar Stephen, who took on a skydive to raise vital funds for Scottish Autism. Stephen said it was "Well worth the experience". What amazing support!
Event: Strathallan Skydive
Raised: £1,134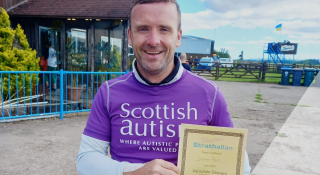 Martin Abercromby took on gruelling fundraising challenge to swim 2.4 miles, cycle 112 miles and run a 26.2 mile marathon. He raised an incredible total and said, he was "pleased to raise some much needed funds for Scottish Autism. The charity does great work in supporting autistic children, young people and adults." Thank you Martin!
Event: Ironman Switzerland, Thun
Raised: £3,320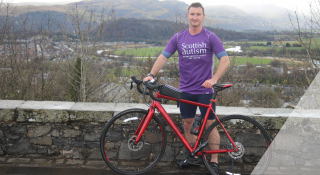 A huge well done to Rachel Mitchell who cycled 60 miles into the mountains to raise funds for Scottish Autism. Rachel said; "It felt great! I was tired but happy to know I'd supported two charities who have had a great impact on people with autism." Thank you Rachel!
Event: Self–organised
Raised: £290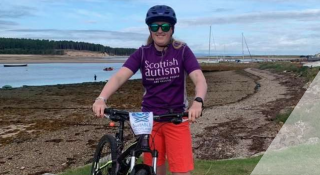 A massive well done to Graeme Shearer and Stephen Boyd who embarked on the adventure of a lifetime by cycling from London to Paris, a gruelling 315 – mile route! Stephen said; "The challenge was outstanding, a really great experience and recommend it to anyone." Well done!
Event: Self–organised
Raised: £5,000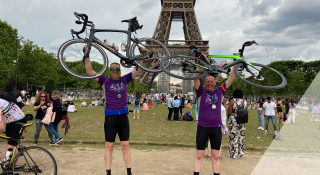 Thank you to our superstar Mhairi McCabe and her colleagues from New Struan School, who organised a rock 'n' roll Elvis tribute night. The funds raised will help towards providing a new Multi Medium Space for pupils to learn a variety of life skills, including art, crafts and woodwork.
Event: Self–organised
Raised: £2,463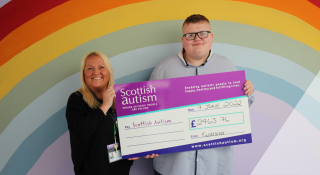 A huge thank you to all of our wonderful superstars that took part in the Power Walk with a Pal fundraiser! Well done to everyone who took part and put their best foot forward by hitting 10,000 steps for the full month of May.
Event: Power Walk with a Pal
Raised: £3,000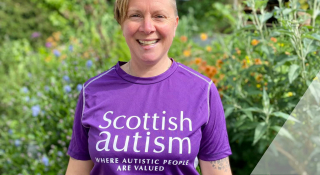 David was one of our Kilomathon 2022 superstars, taking part in the 13.2 mile race in Edinburgh. You are amazing, thank you for your support!
Event: Edinburgh Kilomathon
Raised: Over £200!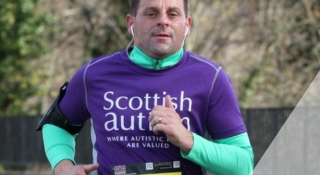 A huge thank you to our superstar Zoe, who recently challenged herself to walk 10,000 steps a day during Autism Awareness week. Zoe has raised funds for Scottish Autism whilst spreading awareness. What an inspiration!
Event: Self-organised
Raised: £199!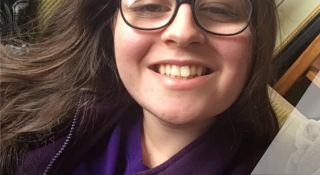 A huge thank you to Emily who recently completed the challenging 13.1 half marathon course. She encouraged others to get involved to assist and raise awareness for autistic individuals and their families – an inspiration!
You are a superstar Emily!
Event: Scottish Half Marathon
Raised: £305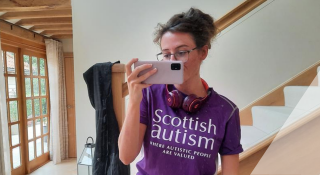 Thank you to Elise and Lynne for taking on a gruelling challenge to each carry a 25k bag for 1,000 metres recently. This wonderful duo chose to support Scottish Autism as it's a cause close to their hearts. Well done ladies, thank you!
Event: Scottish Coal Championships
Raised: over £2,000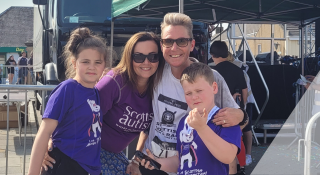 Elise Easton and Lynne Lindsay
A huge thank you to Jerry for choosing to celebrate his recent 66th birthday with a 66 mile cycle in aid of Scottish Autism. He wanted others to receive support when it's needed most, in the same way his autistic son Josh has. Thank you Jerry!
Event: Self-organised cycle
Raised: £2,180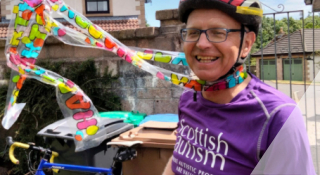 Class Teacher at New Struan School, Hannah, completed 54 holes of golf in only 272 shots, all in just one day. The funds raised will go towards providing sporting activities for the autistic young people supported at the school. Thank you Hannah!
Event: Self-organised golf challenge
Raised: £1,316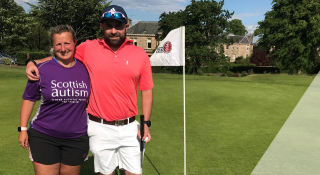 Support Worker from our New Struan School Residences, James, walked an incredible 100 miles over a month. James chose to raise funds to upgrade and buy new equipment to improve the residence's sensory room. Incredible James, thank you!
Event: 100 miles in May
Raised: £649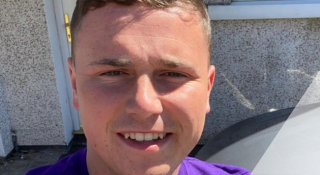 Thank you to our wonderful superstar, 9 year old Thomas, who completed his own sponsored jumping challenge. He was so excited to get involved and we are very thankful for the support!
Event: 100 Jumps A Day in May
Raised: £555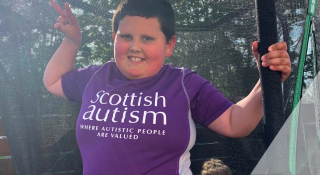 A huge thank you to Sheila who got the adrenaline pumping when she bungee jumped 160ft from a crane! You are a superstar Sheila! Thank you very much for the support.
Event: Bungee Jump
Raised: £551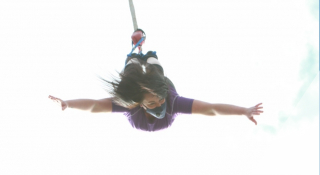 Lee was one of our Kiltwalking superstars who donned his kilt to trek 18 miles around West Fife. The challenge also marked a recent milestone birthday. What a brilliant way to celebrate Lee and many happy returns to you!
Event: Virtual Kiltwalk
Raised: £1,030