Scottish Autism Superstars
You can make a huge difference!
Here are our superstar supporters who have all made a fantastic effort to raise funds to help us continue reaching and supporting more autistic people and their loved ones in Scotland.
We would love you to share your photograph of you fundraising for us! To be featured on this page and on our social media channels, please send us your photo by emailing fundraising@scottishautism.org!
A huge thank you to Jerry for choosing to celebrate his recent 66th birthday with a 66 mile cycle in aid of Scottish Autism. He wanted others to receive support when it's needed most, in the same way his autistic son Josh has. Thank you Jerry!
Event: Self-organised cycle
Raised: £2,180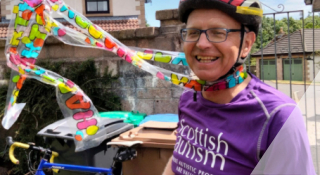 Class Teacher at New Struan School, Hannah, completed 54 holes of golf in only 272 shots, all in just one day. The funds raised will go towards providing sporting activities for the autistic young people supported at the school. Thank you Hannah!
Event: Self-organised golf challenge
Raised: £1,316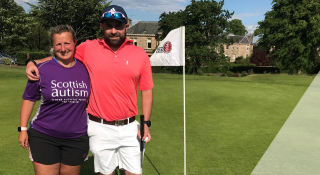 Support Worker from our New Struan School Residences, James, walked an incredible 100 miles over a month. James chose to raise funds to upgrade and buy new equipment to improve the residence's sensory room. Incredible James, thank you!
Event: 100 miles in May
Raised: £649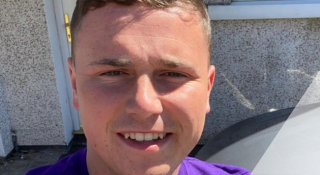 Thank you to our wonderful superstar, 9 year old Thomas, who completed his own sponsored jumping challenge. He was so excited to get involved and we are very thankful for the support!
Event: 100 Jumps A Day in May
Raised: £555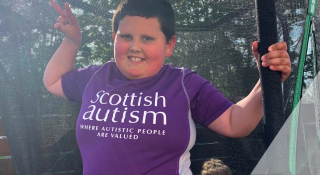 A huge thank you to Sheila who got the adrenaline pumping when she bungee jumped 160ft from a crane! You are a superstar Sheila! Thank you very much for the support.
Event: Bungee Jump
Raised: £551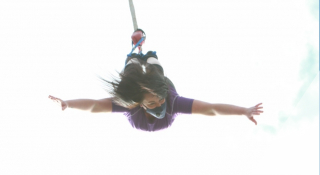 Lee was one of our Kiltwalking superstars who donned his kilt to trek 18 miles around West Fife. The challenge also marked a recent milestone birthday. What a brilliant way to celebrate Lee and many happy returns to you!
Event: Virtual Kiltwalk
Raised: £1,030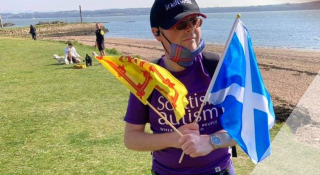 This superstar duo ran a half marathon to raise awareness and funds for Scottish Autism. Laura was a novice runner before working hard with best friend Lisa to build distance. Well done and thank you very much for your support!
Event: Self-organised half marathon
Raised: Over £500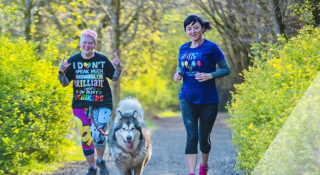 Well done to Sarah and friends, who took on a 5km challenge for 50 days in the lead up to World Autism Awareness Day. Sarah topped off the challenge by hitting the summit of Ben Nevis. What phenomenal support ladies!
Event: Self-organised walk
Raised: £1,540!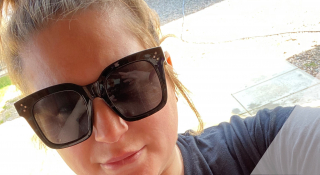 A huge thank you to Lesley who ran an incredible 40 miles from Dunfermline to our Head Office in Alloa, dropping by to wave to people she provides Outreach support for along the way. What an impressive achievement!
Event: Self-organised run
Raised: £1,333!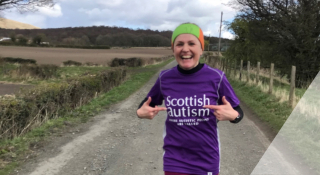 This incredible duo hopped on their bikes to help support autistic people and their families earlier this year. Brothers Kyle and Jake are an inspiration and true little superstars. Thank you both!
Event: 2.6 Challenge
Raised: £176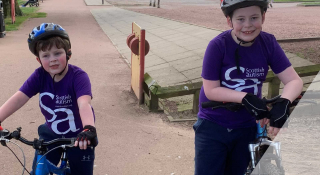 Nikki bravely shaved her hair off to raise awareness and funds for Scottish Autism. Nikki chose this fundraiser in honour of her autistic son, Mason, who received his autism diagnosis last year. Thank you Nikki and all who generously supported her!
Event: Facebook Headshave Fundraiser
Raised: £3,055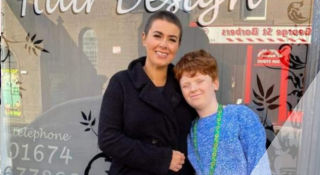 Hannah skilfully designed and created key rings to sell during Autism Awareness Month. 10 year old Hannah is autistic and has very kindly donated the proceeds to Scottish Autism. What a wonderful project Hannah, thank you!
Event: Designed and created key rings
Raised: £360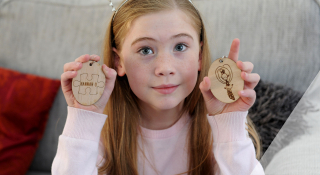 Michael put his excellent crafting skills to good use by creating these gorgeous charity bird boxes to kindly raise funds for our two vocational services he attends in Alloa, Makers Cafe and Art Opportunities. Outstanding Michael, well done!
Event: Made hand crafted wooden bird boxes
Raised: £300
This clean shaven superstar generously raised funds when he bravely shaved his long beard off. Thank you to Barry and all who got involved by donating. It must have been fun to make that chop!
Event: Self-organised beard shave
Raised: £2,000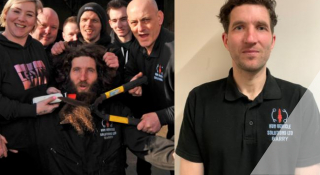 Long-time supporter Alison Hood and friend Gillian Lyndsay, took on an Arctic Adventure together in Finland, to fundraise for Scottish Autism. What an incredible and memorable fundraising experience to have. These ladies are true superstars!
Event: Overseas trek in Finland
Raised: Over £4,600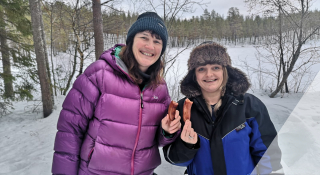 Stephen co-ordinated two friendly football matches, to raise funds for Scottish Autism. The Autism All Stars took on the Edinburgh and Lothian Police Select, with Oliver, Stephen's 5 year old son as team mascot. It is hoped that this can become an annual event so watch this space - thank you very much Stephen!
Event: Organised two charity football matches at Falkirk Stadium
Raised: £3,240 over two events