New Struan School is an independent day and residential school for young people with autism.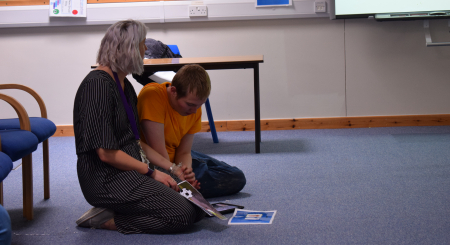 We had a very busy assembly this week as we all started to get excited for heading to Lendrick Muir on Tuesday. We started with a recap of last week's focus, which was 'included'.
Teaching & Learning
Transitions can be challenging, we support our pupils with this whilst maximising opportunities for learning. Read Sam's story.
We recognise that music therapy can have a huge benefit in supporting a pupil's overall development. Read Steven's story.
We offer a 24 hour model of support which means we can be flexible in providing learning in settings to suit pupils. Read David's story.
Assembly is an important part of school life and we support all of our pupils to come along. Read Dermot's story.
Stress reduction plans can enable pupils to become more confident and access the community. Read Ander's story.
Resource to support the inclusion of individuals with ASD in mainstream education. View more