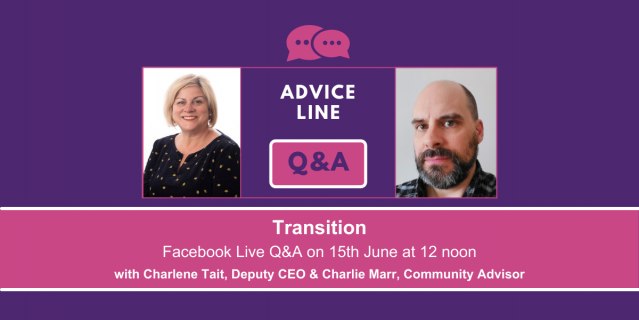 Join Charlene Tait, Deputy CEO and Charlie Marr, Community Advisor for a Facebook Live Q&A where they will be chatting about Transition.

Transitions can be challenging for autistic people and their families and a time when support and understanding is needed. This could be a change in routine or a lifestyle change to starting a new job, moving onto higher education or independent living.
We would welcome any questions you may have around this topic and we will endeavour to answer your question during the Facebook Live event on 15th June at 12 noon.
Submit a question now!
Closing date for questions: Friday 11th June at 12 noon
Date
15th June 2021 to 15th June 2021