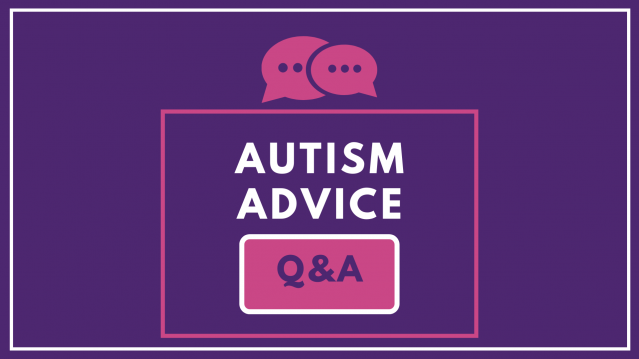 Following on from the success of our previous Autism Advice Q&A sessions, we plan to deliver these sessions on a fortnightly basis to help provide as much support as we can to autistic people, their families and carers during the COVID-19 pandemic. We will now have a theme each week and questions can be submitted around this. Our Q&A sessions will take place every second Thursday evening at 7pm.
Peter Vermeulen will be here to answer your questions during Autism Advice Q&A on 18 June at 7pm.  If you have a question for Peter on the topic of 'Free time management in autism' then please submit your questions by email to events@scottishautism.org.  Closing date for questions is Friday 12 June at noon.
If we are unable to answer your question during one of the Q&A sessions a member of the Autism Advice Team will be in contact with you directly by email with a response to your question.
*Please note that we will use Zoom to deliver this online event, please see our privacy policy for more information.
Date
18th June 2020 to 18th June 2020
How to book
General Enquiries
Tune in to hear Peter answer your questions on 18 June at 7pm here*.
[link to follow]

*Please visit here at the above date and time to access the link.
**Please note that you will need to enter some basic details to access the recording.**