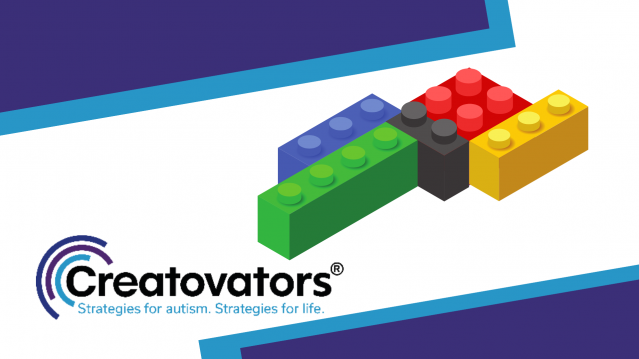 Creatovators are running a course of Lego-based Therapy Sessions for adults and children aged 5+ running from 8th September - 14th December.

Lego®-based Therapy is a fun way of improving the social skills of autistic children. By working in small teams with support, the children learn to take on roles, take turns, listen, talk and cooperate better. Many parents, carers and support workers have used the approach with their children and seen a huge difference.

This new course started with an initial adult-only workshop in Lego®-based Therapy with these 4 follow-up sessions for the adult with a child. To begin, Creatovators recommend that if you are a parent, you work with someone else's child before working with your own. However, by the end you will know how to play with Lego® with a child in a safe and fun way.

Please note these are structured sessions which help promote social skills, not just a club. Creatovators recommend that all sessions are attended to gain the full benefit, but realise this is not always possible. 
Date
09th November 2022 to 09th November 2022
Location
Bearsden Baptist Church 14 Roman Road Bearsden G61 2SL United Kingdom
How to book
General Enquiries
Return the below booking form or contact June or Jacqueline for more details:

Telephone: 0141 401 0560
Mobile: 07981 656184
E-mail: info@creatovators.com
Website: www.creatovators.com 
Booking form


*With thanks to the Scottish Government Communities Health and Wellbeing Fund in partnership with East Dunbartonshire Voluntary Action for funding the adult places.