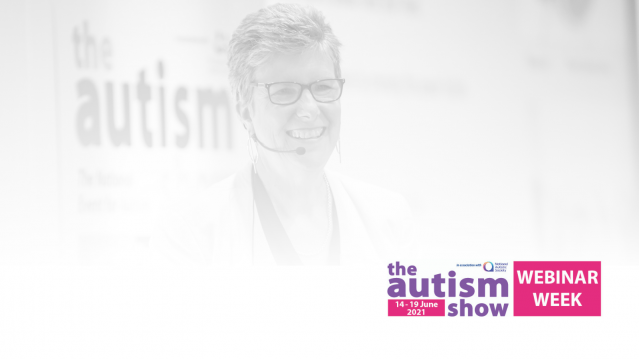 The Autism Show has gone digital again to offer you over 30 hours of new online learning, designed to make a positive difference to the autistic children and adults you care for, support or teach.

Over six days in June, you will have the opportunity to watch a huge range of webinars live streamed from across the UK and beyond. The webinars will provide you with the latest autism news and views, practical strategies and approaches, and direct insights from autistic adults. You'll be able to learn from the experiences of other attendees and have the opportunity to quiz the speakers for personalised advice via the in-webinar chat box.

Your ticket also includes 30 day access to stream recordings of all the week's webinars, so you don't need to worry about missing any and can watch when it's most convenient to you. Plus, you can watch a whole host of additional pre-recorded webinars from a selection of autism specialist suppliers.

In it's 11th year, The Autism Show has a world renowned speaker line-up which includes Dr Temple Grandin, Dr Peter Vermeulen, Carol Gray, Dr Wenn Lawson along with our Deputy CEO, Charlene Tait.
 
Date
14th June 2021 to 19th June 2021
Price
6 days for £39.99 for parents & family carers | £59.99 for professionals
How to book
General Enquiries
To view the full programme and to book your ticket, visit www.autismlearns.co.uk

Book the whole six days now for just £39.99 for parents and family carers, and £59.99 for professionals. Content is CPD certified. Price includes 30 day access to recordings of all the webinars in the series.