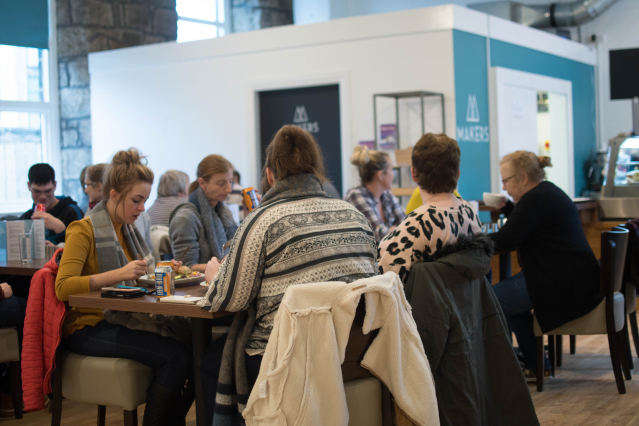 Join us at Makers for the next Parent and Carer Support Group.
At our next parent and carer support group we will hear from Kirsty Monaghan from our Autism Advice Team who will present on anxiety.
If any parent or carer would like to arrange a 1:1 with an Autism Advisor beforehand please get in touch at makers@scottishautism.org 
This will be followed by a Q&A session.
Date
24th February 2020 to 24th February 2020
Location
Makers Cafe, Unit 3 Makers Village Ludgate Alloa FK10 2DE United Kingdom
How to book
General Enquiries
To book a half hour appointment with one of our Autism Advisors, please call 01259 217827.