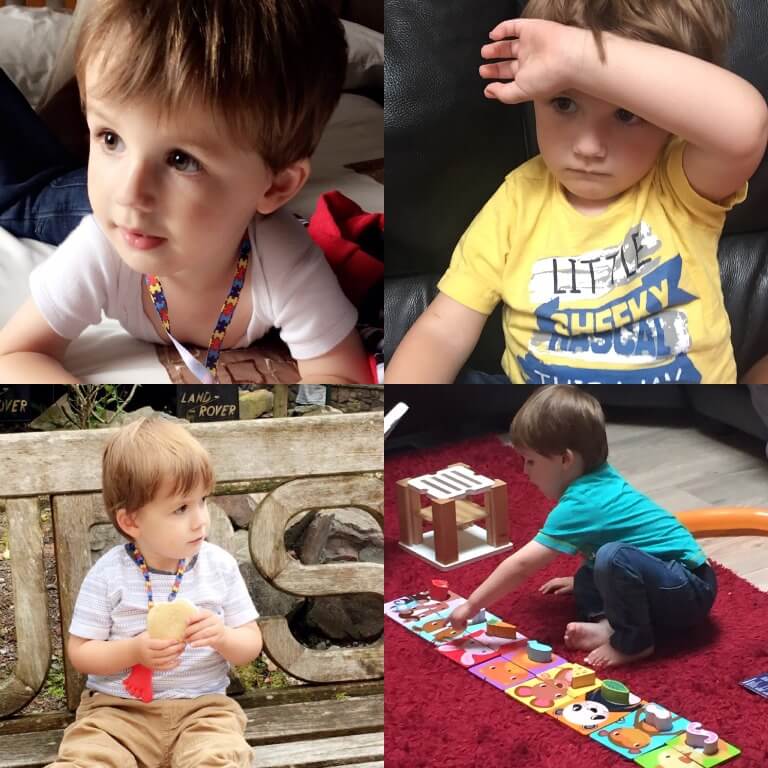 This is Caleb. Caleb has Autistic Spectrum Disorder.
Everyone looking at Caleb would say he looks just like your average 2 year old. The difference is, Caleb is very challenging. Caleb cannot communicate, Caleb cannot speak, Caleb gets very frustrated with not being able to communicate which can relate to him lashing out. Caleb has sensory issues.
This causes him to dislike being touched, play with toys a different way to 'normal', he also struggles to eat any food as he doesn't like the texture.
He struggles with social events as his little brain works differently. Caleb struggles with routine change. Caleb also struggles with eye contact. It's like Caleb is in his own little world. Life can be a guessing game at times trying to figure out Caleb's wants and needs. His frustration has lead him to accidentally breaking my nose, breaking the iPad and mobile phone screens, hurting himself, throwing things and accidentally hurting someone and also reducing us to tears as we can't control him. The point being, Caleb to look at is your ordinary child but this is far from the truth. We love him unconditionally and he is the most fascinating little person I have ever come across.