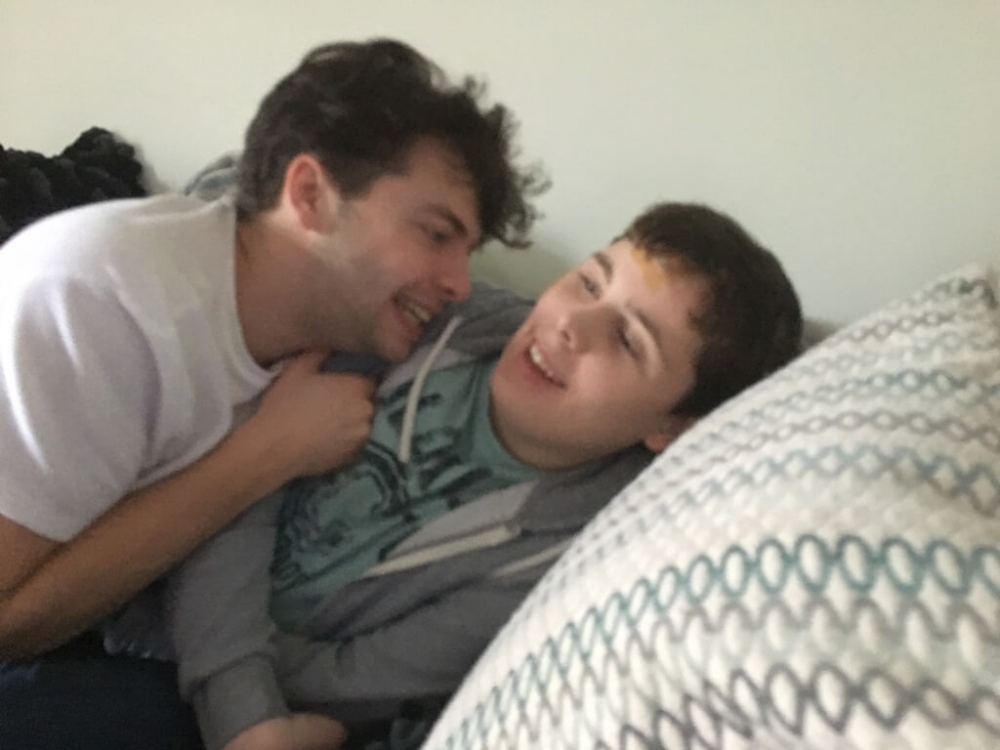 I have brought my two sons Daniel and Matthew up by myself with little support other than that Scottish Autism has given me.
Matthew is 19, profoundly autistic and very challenging and he is non-verbal.
His brother Daniel, who is 21, is the best brother Matthew could have. He is supportive to me and helps me when Matthew comes home as Matthew can be quite aggressive and self-injurious due to frustration and inability to communicate. Daniel and Matthew love each other and Daniel has such a close bond with his little brother. He makes Matthew smile and cares for him. He is his protective sibling although Daniel's life has been full of challenges as a sibling of someone with autism. Daniel is now a student mental health nurse although is working towards going to medical school. Being a lifelong carer has given him a maturity that others his age lack. I adore both my sons and am very proud of them both. Matthew was at New Struan School and is now at New Ridgepark where the staff support him to have an independent life. We have moved to within half a mile of New Ridgepark so we can bring Matthew home as much as possible. We love him.