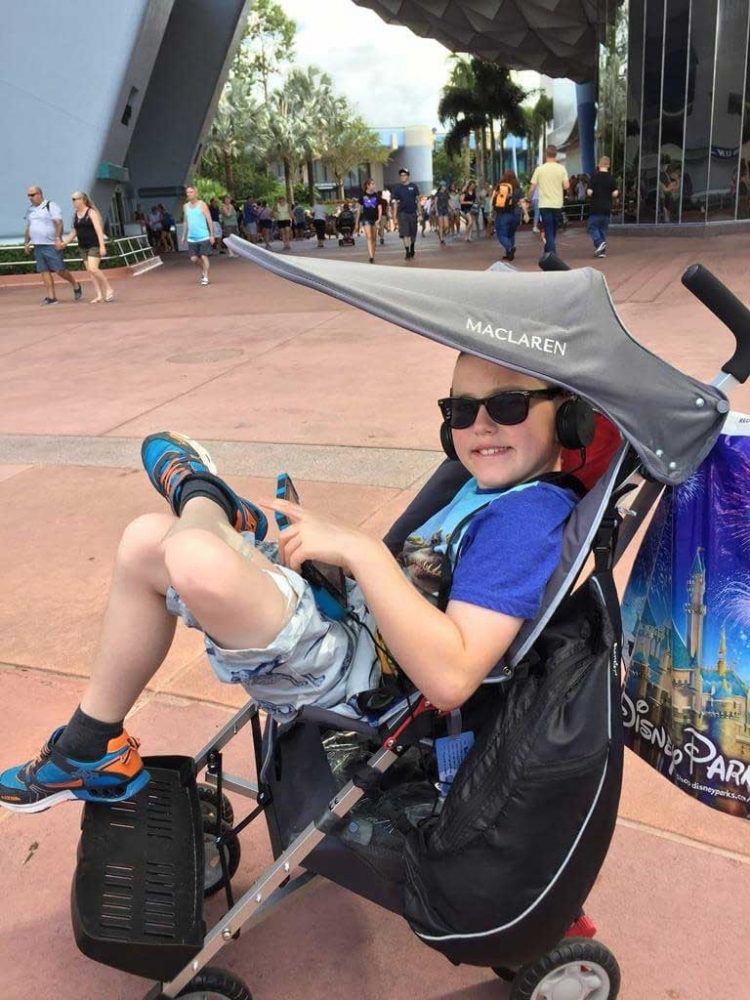 Busy, noisy, bright environments are hard for Jack but there are ways to help him manage and access fun activities as part of our family. This picture has Jack (aged 9) in his buggy ready to explore Epcot last October. His buggy provides a place of security in a crowd and his tablet provides a means of distraction that allows him to manage his space on holiday and prevents him from being stressed and overstimulated.
This way the whole family is together having fun and Jack is able to access the things that he wants to and have great memories and opt out of others.
As a family we have grown used to strange looks at having a big 9 year old boy in a buggy but the access to fun days out makes it worth it. One day it would be nice for people to just accept difference and embrace individuality rather than feel the need to comment on my son's invisible disabilities.