Whether it's a special birthday, wedding, anniversary or just time to have a party for friends and family, why not celebrate it with Scottish Autism.

Sign up for a fundraising pack today and we'll send you everything you need to make your special day, super special.
Looking for Ideas?
Donations in Lieu of Gifts 
The wonderful Gary and Pauline Hurr celebrated their wedding and generously asked their family and friends for donations to Scottish Autism instead of presents.
The newlyweds raised a fantastic total of £1,185 and we couldn't be more thankful!
We've also had supporters accepting donations instead of presents for anniversaries and birthdays. You could even ask your friends to make a donation to Scottish Autism instead of buying a gift for your birthday through a Facebook Fundraiser.
Giving a donation instead of presents will help to raise awareness and much needed funds for enabling autistic people living in Scotland.
Wedding Favours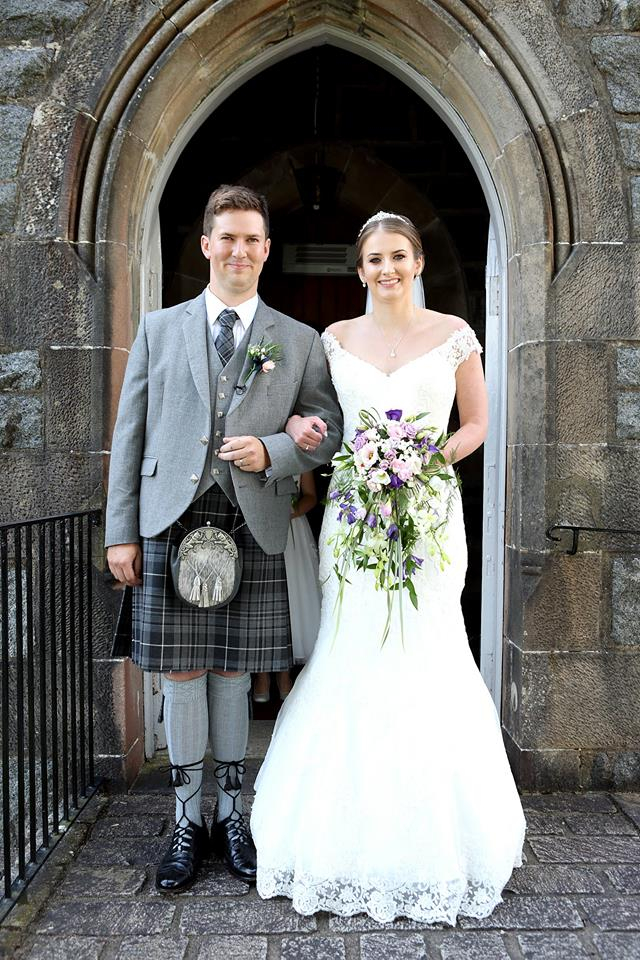 When the lovely Lora and Nathan tied the knot, they showed their support for Scottish Austim by gifting their wedding guests our personalised wedding favours as a little keepsake of the day.
Lora shared with us, "Our guests loved the idea of this and many wore their badges - it was such a nice touch."
Purchase pin badge or trolley token favours for your big day by visiting our shop!
How your money helps
Help us to fund the development of our Advice Line and our online support programme, Right Click.
You can also help us to provide additional resources for our service users e.g. sensory rooms, sensory gardens, social groups, art therapy, cookery classes and specially adapted furniture.
Please contact our fundraising team:
Email: fundraising@scottishautism.org
Tel: 01259 720044