Schools, Colleges and Universities
Your school, college or university can be a great place to help raise funds and awareness for Scottish Autism.
We will send you a pack with ideas to help you organise your fundraising activity. Already have an event in mind? Sign up for a fundraising pack now!
Looking for Ideas?
Obsdale Primary School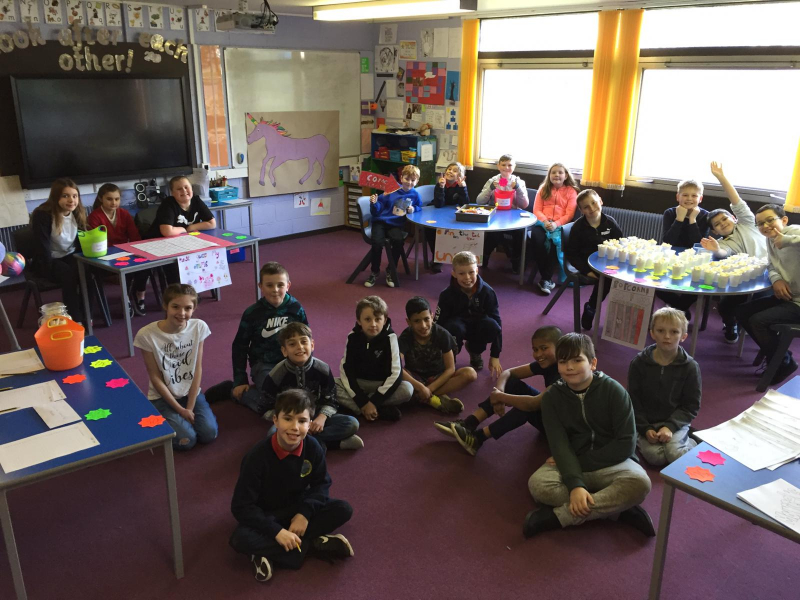 Staff and pupils from Obsdale Primary School in Inverness held a Spring Fayre to raise funds for us. The event was packed with everything from an obstacle course to stalls full of delicious treats and toys.
One of the pupils wrote to tell us there was even a special guest unicorn involved, where participants had to guess it's name and pin the tail back on!
Thanks to everyone's contributions on the day, an amazing total of £500 was raised.
High School of Dundee
Scottish Autism was selected as the charity to benefit from their Autumn Concert which was held in Dundee's Caird Hall, performed by pupils aged 7 to 18 years old.
Performers included the school's Symphonic Band, Concert Band, the Sinfonia, and the school's five choirs. They raised over £820.
Capshard Primary School
Thanks to pupils at Capshard School for making and selling beautiful loom band figures. The Little Mermaid and Elsa from Frozen all made an appearance.
Through their creativity and hard work (and very nimble fingers!) the pupils raised an amazing £120.
Eastwood High School
Eastwood High School chose Scottish Autism as their charity of the year, raising a fantastic £2,215.
The Charity Comittee organised all sorts of fun activities for the year from discos to dress as you please days, Funky Feet days, and a tug-of-war between pupils and teachers.
Forth Valley College
Students at the Falkirk campus held a raffle and a competition to guess how many sweets were in the jar.
Over in Alloa Campus, students had a onesie day for Scottish Autism, as well as a competition to guess the weight of specially made Christmas cake - yum!
Through the hard work of all involved the  two days raised £335.
How your money helps
Help us to fund the development of our Advice Line and our online support programme, Right Click.
You can also help us to provide additional resources for our service users e.g. sensory rooms, sensory gardens, social groups, art therapy, cookery classes and specially adapted furniture.
Please contact our fundraising team:
Email: fundraising@scottishautism.org
Tel: 01259 720044