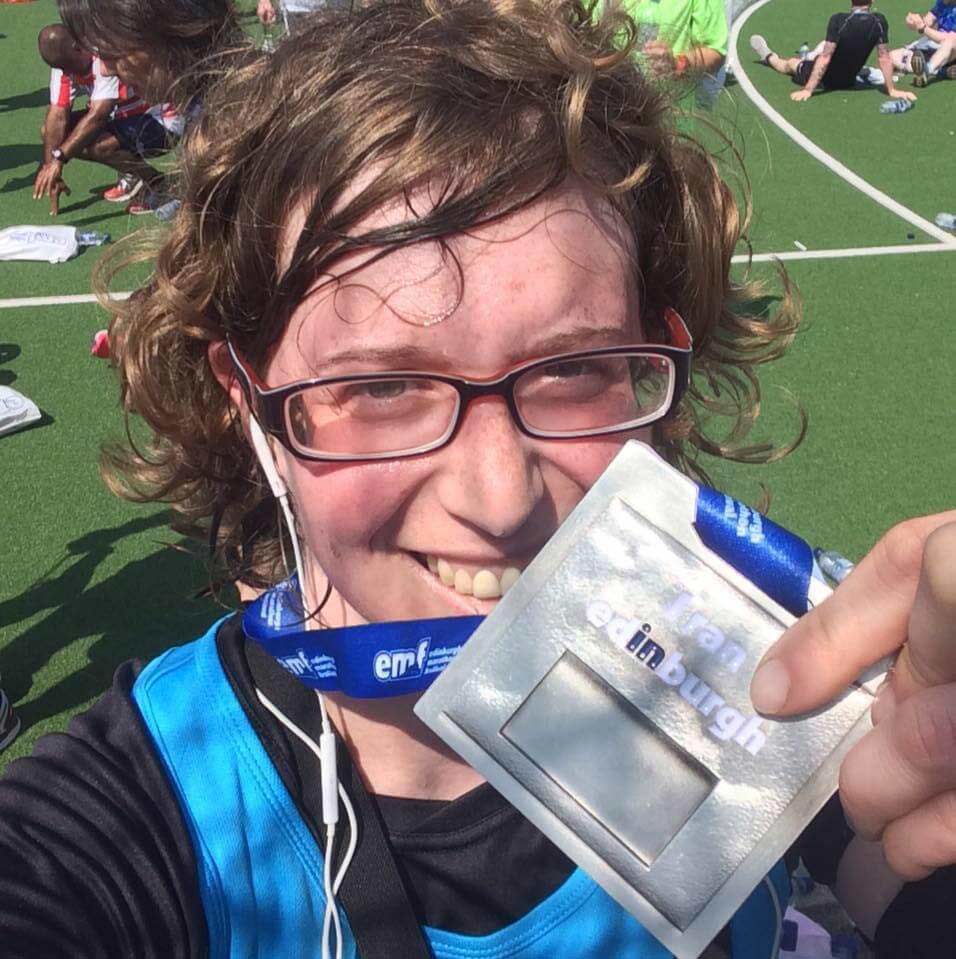 Having mild Asperger's Syndrome has made me incredibly driven, focused, and hardworking. I've had to work twice as hard as others to get where I am as a Digital Consultant and Fundraiser, and am proud to make a real difference to some truly amazing charities in Scotland.
I always strive to do things that challenge me, so last year - my thirtieth - I decided to do one thing every month that I was scared of. This is a selfie taken after my first ever organised race, the Edinburgh Marathon Relay. Despite being reasonably fit, I was concerned that it would be too overwhelming: the noise; all the people; the fact that it was simply 'new'. But I loved it, and am now pushing myself further by training for my first half marathon in May.
My message to other people with autism is don't let anyone tell you that you can't. Because you can, and you will.