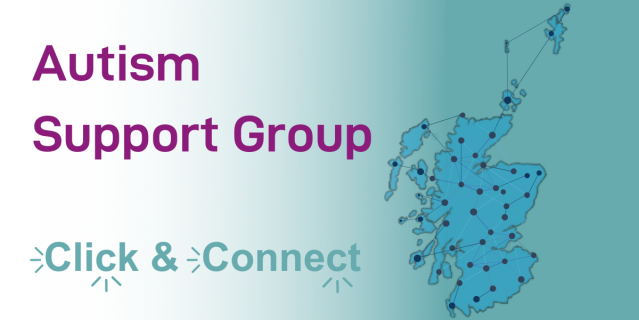 Come along to our Autism Support Group for autistic individuals and family members of autistic people in Scotland. Run by Jonny Drury, the group will take place every Thursday afternoon from 21st July until 22nd September (excluding 25th August). Each session will run via Zoom and are free to join.

These are a series of group sessions where we build our own community for the duration of the block.  We encourage you to join all sessions or as many sessions in the block as you can.

Target Audience: Autistic individuals and family members of autistic people (18+)
This is a guided support and dialogue group that uses guided mindfulness meditation and group conversation as a basis for stress recovery and improving relaxation and wellbeing. Using a set of easy-to-learn practices, we will create our own safe space and a community where participants are welcome to share and listen to each other's thinking, stories and experiences.
Themed sessions on various topics like challenges, gratitude and inspiration

Share your own and hear about other people's experiences

No previous experience in groups necessary and no obligation to join in

Respond rather than react to stress

Cultivate self-awareness and empowerment

Explore your identity in relation to autism
Autism Dialogue is an inclusive, safe and confidential space that brings together members of the autism community including autistic people and family members (e.g. parents and siblings). Within the space there is an attempt to reach a common understanding and to experience everyone's point of view fully, equally and nonjudgmentally.
Practices
Speak with honesty

Slow the pace

Listen carefully to yourself and each other

Respect your own and others' viewpoints

Instead of competing or challenging, build on what was said

Confidential group - please do not reveal the identities of the other participants (this would include email address, personal details relating to a person etc.)
Logistics​
The sessions will run via Zoom, you will need a computer or device with good Wi-Fi

Cameras and microphones are preferred

Email support with facilitator during the series

Based on the Autism Dialogue Approach®
Registration
Join in all sessions or as many sessions as you can, the more the better!

It is important that you arrive on time to the group, we recommend that you arrive at 12.55pm for the 1pm start.
About Jonny


This Autism Support Group is part of our Winter Connections project to allow the autistic community to stay connected through the winter months. Meditation and group conversation is great for your wellbeing and helps focus the mind. If you find yourself alone or isolated during lockdown and want a way to connect with others then join the group.

You may be interested in viewing a series of online Mindful sessions that Jonny conducted in December 2020 for Scottish Autism.
Guided Mindfulness Meditation
Date
28th July 2022 to 28th July 2022
How to book
General Enquiries
This is Block 6 of the Autism Support Group

Time: 1pm to 2.30pm
Date: 28th July 2022
Location: Online
Free
Register
Please note that you can now book sessions in advance. You can also pick and choose which sessions you would like to attend in block 6.

Please email any queries to events@scottishautism.org
Meet the Host in our short video

Jonny describes what you can expect when you join the Thursday afternoon Autism Support Group.