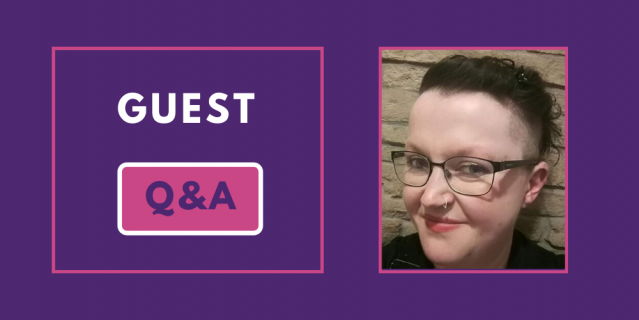 Join Gill on Wednesday 29th July at 12pm for a Facebook Live Q&A on the topic 'Advocacy: for, with, and by autistic people.'
Advocacy plays a central role in making the world better for autistic people – as individuals and as a community. It is an invaluable tool that enables us to speak up for ourselves, define our culture, and fight for our rights in a world not designed for us, that can challenge and oppress us. The advocacy movement has roots in supporting people with learning disabilities (Wolfensberger and Zauha, 1973) and mental health difficulties (World Health Organisation, 2003); and for over a decade has been recognised in Anglo-Welsh law (Mental Capacity Act 2005; Mental Health Act 2007). But what is "special" about autism advocacy? And how might we use it effectively? In this session, Gill Loomes-Quinn draws on her experience in autism advocacy (e.g. Quinn, 2009) to lead a discussion on how we might best advocate for ourselves and our community.
About:
Gill Loomes-Quinn is an autistic socio-legal scholar-activist with a background in community advocacy. She worked for several years as an autism-specific advocate in West Yorkshire, and has taught and published (e.g. Quinn, 2009 and Loomes, 2018) on the development of good practice for autism advocacy – notably with ACER (the Autism Centre for Education and Research), University of Birmingham, where she held a teaching fellowship, and with which she maintains close links. Gillian also has experience as a research consultant for International Non-Governmental Organisations and voluntary sector bodies – including the Autism Education Trust, the International Disability Rights Monitor, the Essl Foundation, and Inclusion London. Her recent scholarly publications address topics relating to autism as a social identity, "autistic feminism", and the role of research participation and collaboration within the politics of disability rights. Gill is currently in the final stages of her PhD at the School of Law, University of Leeds ("Mental capacity law, disability, and "voice": a socio-legal exploration").

In addition to her scholarly work, Gill is co-director of the Open Justice Court of Protection Project and founder of the Autistic Mutual Aid Fund. She is also proud to be a convener of the Participatory Autism Research Collective (PARC)

Gill tweets regularly @GillLoomesQuinn (having established a community of autistic scholars under the hashtag #AutisticsInAcademia). Her website is voicespaces.co.uk.
Date
29th July 2020 to 29th July 2020