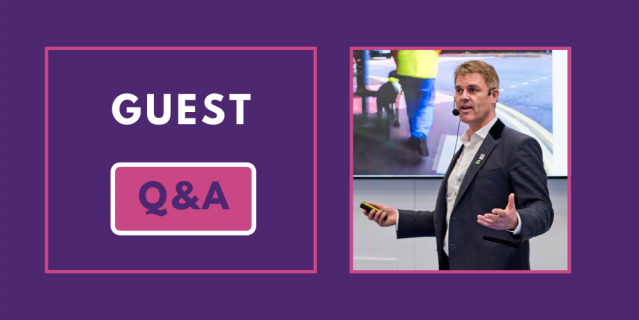 Join Gavin Neat on Wednesday 1st July at 12pm on Facebook for a Live Q&A session on the WelcoMe app.
WelcoMe is an award-winning customer service assistant which is revolutionising relationships between customers and staff at the businesses they are visiting.  WelcoMe, places the customer at the heart of the relationship whilst at the same time ensuring staff are aware of how best to interact with anyone arriving at their venue.  Gavin will discuss how and why he came up with the idea, how it works and how you can become part of this customer service revolution.

The WelcoMe app aims to support autistic and disabled people to have a positive experience when visiting shops, banks etc, which is particularly useful in the current climate.  Gavin will be here to answer any questions you may have after the webinar.
About
Gavin Neate is the Founder and CEO of Scottish company, Neatebox.  During an 18 year career with Guide Dogs UK as a Mobility Instructor he became increasingly aware of the role that technology would play in the evolution of services available for those living with a disability. Utilising his knowledge of the sector and the increasing accessibility of smartphones Gavin developed the award winning "WelcoMe", proximity aware customer service training and awareness platform. This new service has been installed and is providing enhanced customer service at increasing numbers of venues across the UK and Republic of Ireland including airports, banks, shops, tourist destinations, libraries and retail shops. 
Date
01st July 2020 to 01st July 2020