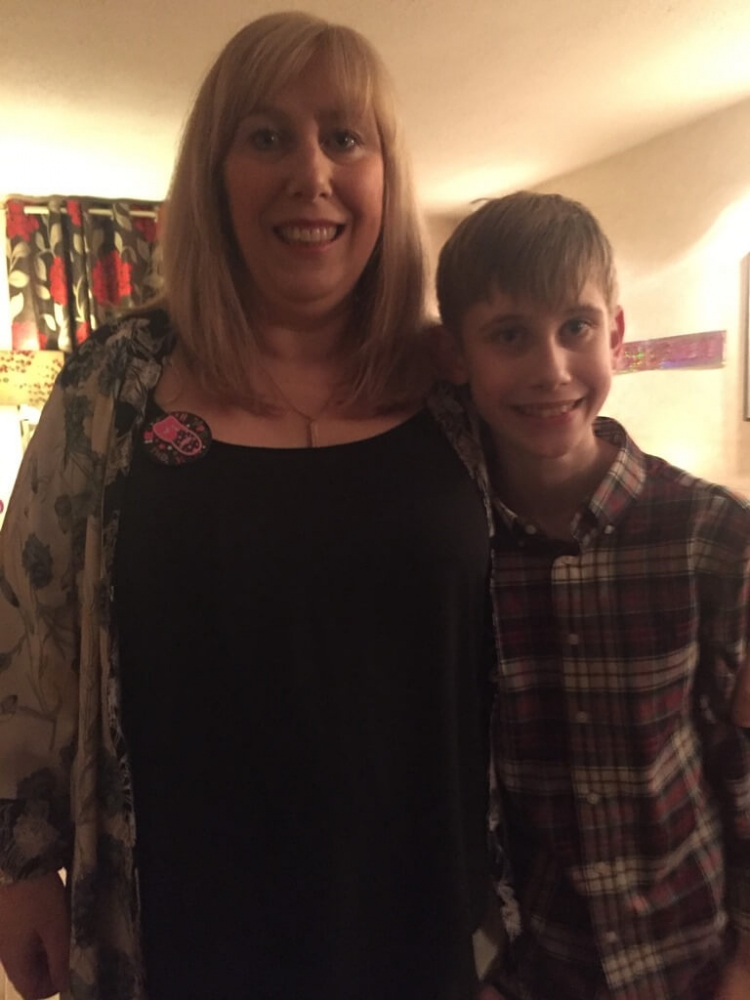 This is a photo of a mother and son; we're like any other mother and son. We love each other, do things together and have fun.
Take another look because you can't see that my 13 year old son has high functioning autism, ADHD and general anxiety disorder. He struggles in mainstream school, especially since starting high school, and so we've taken him out of mainstream and he is in Enhanced Provision classes. He gets anxious, upset and tearful which can lead to meltdowns.
Now take a look at me, a loving single mother, a carer and somebody who's given up her career and her life to look after her son. Then take another look, a woman who last year aged 50 was diagnosed as having Asperger's Syndrome. So I am a person with autism, and a parent/carer of a son with autism.
So take a last look at my photo and tell me what you see.