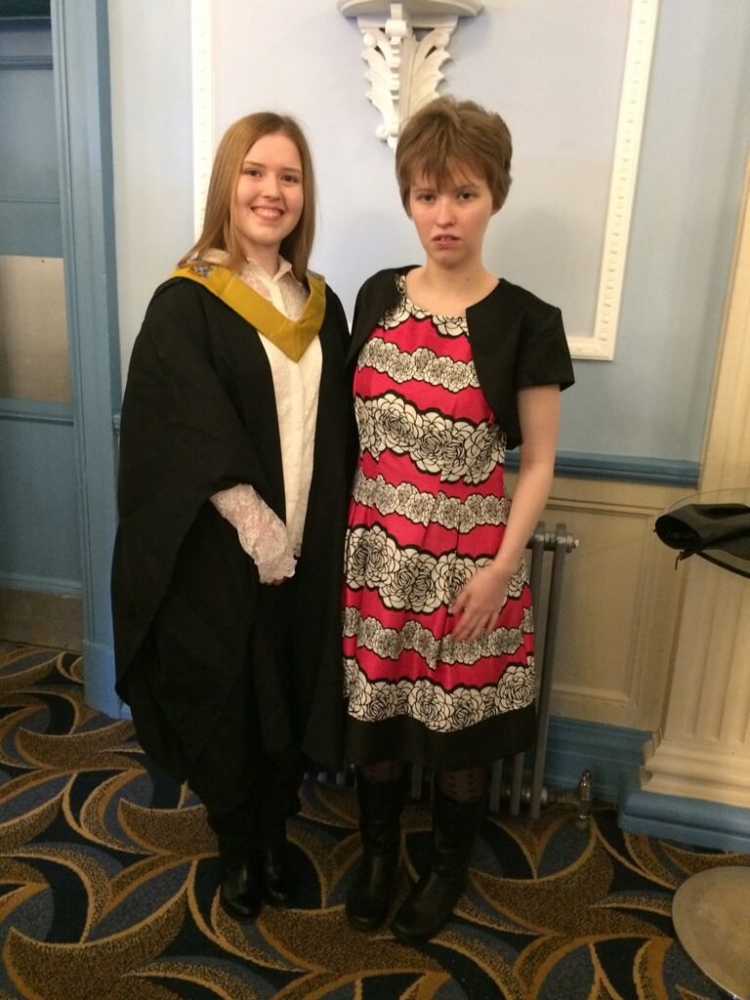 This is a photograph of my beautiful daughters Gemma and Lisa. It was taken on the day of Lisa's College Graduation. It was an extremely proud day for my husband and I, firstly because we were there, watching Lisa as she experienced a graduation. And secondly that her sister Gemma was also able to share this experience and that she coped with all the hustle and bustle of the day.
I personally never imagined that I would see a day like this. It was a sad day, the day that Gemma was diagnosed as being on the Autistic Spectrum, and it was an even sadder day the day that Lisa was diagnosed as being on the Autistic Spectrum, just over a year after Gemma.
Who would guess looking at Lisa in this photograph that she has autism? Many people may think that there is something amiss with Gemma, but never Lisa, standing there looking so confident in her graduation gown.
Both Gemma and Lisa have had to overcome many obstacles to get to where they are now. I would like to think it has helped that we have never hidden their autism, but have encouraged them both to accept who they are and go out there and show everyone else who they are. They are young women with a future in front of them.